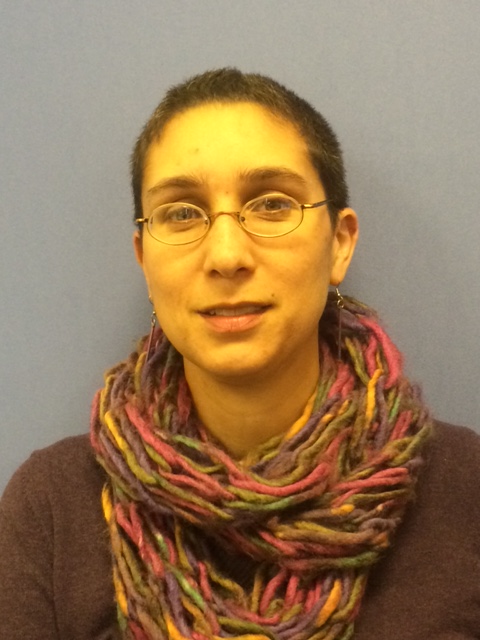 Brandi Baros, President
Brandi Baros moved to the Shenango Valley in 2009, and immediately fell in love with the Shenango River and joined SRW. With a BS in Biology from Allegheny College and a PhD in Biological Sciences from the University of Pittsburgh, she co-chairs the SRW Research Committee. She was a biology professor for over a decade, focused on microbiology, and a hazardous materials technician with the Crawford County Hazmat Team. Brandi now works in Environmental Health and Safety for Penn State, coordinating safety programs at six PSU campuses. She lives in Hermitage with her husband John Alderfer and their dog Daisy, and also volunteers for WaterFire Sharon.
Lisa McKenzie, Vice President
Lisa is an avid fish enthusiast. She originally hails from upstate New York, and grew up on the Hudson River. She has a Biology degree from Penn State University, and is currently working on an Environmental Biology degree from Clarion University. Lisa enjoys volunteering in the community, fly fishing, sailing, and spending time exploring and enjoying the outdoors with her husband TJ and their two beautiful and intelligent daughters, Chloe and Sophie.

Tom Amundsen, Treasurer and Founding Member
Tom is one of the founding members of SRW and has served as the Treasurer since. Tom is currently employed as the elected Controller of Mercer County. He is an avid gardener, brews his own beer from his home grown hops and enjoys creative cooking. Tom volunteers for many organizations in the Shenango Valley specifically the Community Counseling Center, Shenango Valley Gardeners, and Prince of Peace center. He was awarded the prestigious Buhl Day Honoree status. He enjoys his volunteer work with the Apollo Maennerchor Club of Sharon PA where he serves as the president of the Executive Committee and celebrates his German ethnic background. His love of canoeing, hiking and the outdoors in general sparked his interest in assisting with SRW. He and his wife, Babs, enjoy traveling, gardening, and volunteering together. Tom also enjoys his "grandpa days" with grandson Oliver.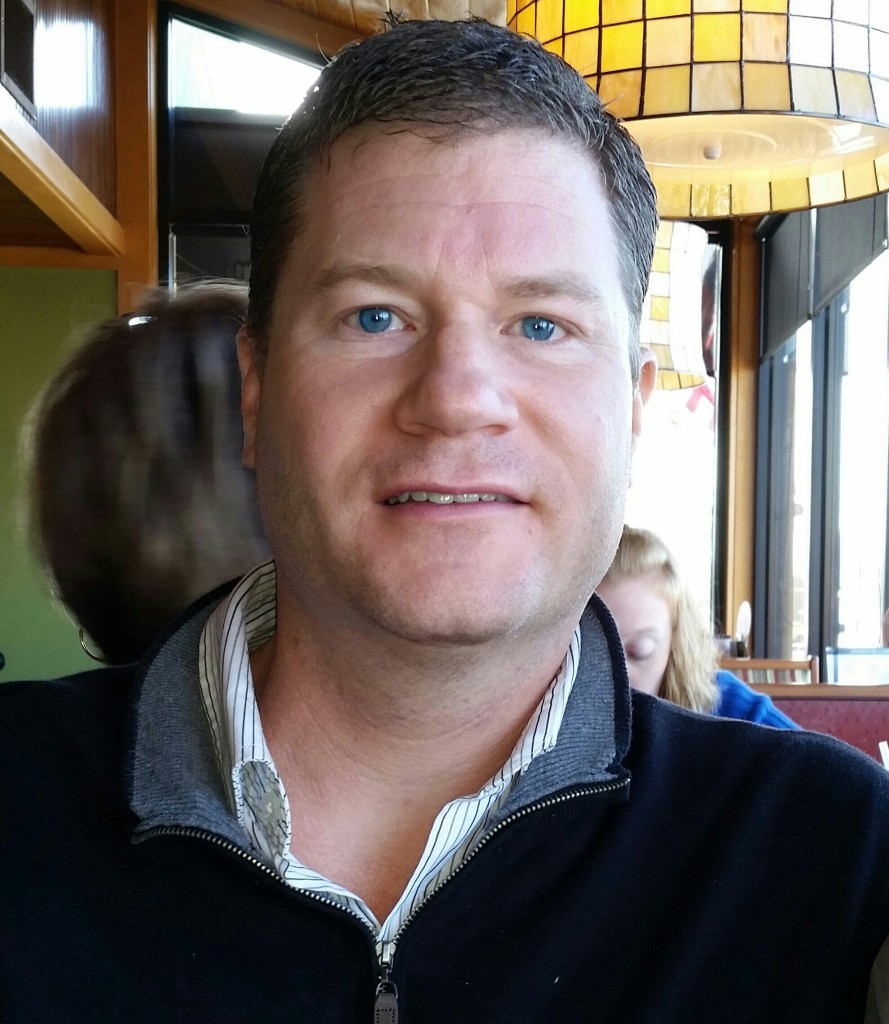 Joel Ristvey, Secretary
Joel is a graduate of Hickory High School, Youngstown State University, and the Mercyhurst Municipal Police Training Academy. While at YSU he was elected Vice President of the Youngstown Chapter of the National Criminal Justice Honor Society. He is currently a Detective with the Hermitage Police Department and a Member of the Pennsylvania State Police Northwest Region Computer Crime Task Force. On the Shenango River Watchers Board of Directors since 2004, he serves on the Budget and Finance Committee. Joel had attained the highest rank of Eagle Scout, is a member of the Hermitage Rotary and enjoys many outdoor activities.
Jennifer Barborak, Founding Member
Jennifer Barborak co-founded SRW with her husband Rick and a small group of dedicated river lovers! She has served on the board of directors since the organization's inception. Jennifer is a registered nurse, having worked many years in different nursing disciplines. In 2001, she graduated from Slippery Rock University with a BS in Environmental Studies and managed a macroinvertebrate laboratory for an environmental consulting firm. She currently works part time as a grant writer for UPMC Horizon Community Health Foundation and is employed by WaterFire Sharon as the operations manager. Jennifer has served on several Mercer County commissions and boards including the City of Sharon Beautification Commission which she founded in 2004. She is also an active member of the Apollo Maennerchor in Sharon. For SRW, Jennifer organizes all environmental education activities and sits on many committees at Buhl Park. She assists with the SRW grant writing, clean up, development and research committees. Jennifer enjoys spending time with Rick and their daughter Emma, born in 2003. Emma, with her mom and dad's help, organizes the SRW family clean up each year!
Rick Barborak, Founding Member
Rick Barborak co-founded the Shenango River Watchers with wife, Jennifer and has served on the board of directors since it's inception. He currently serves as chair of the Clean Up and Recycling Committee. Rick is employed as a Registered Nurse as a clinical endo-therapy specialist for the medical division of Olympus, America. A lifelong resident of the Shenango Valley, Rick spent a lot of time on the Shenango River fishing and boating and has enjoyed seeing the benefits of the clean-up committee. He assists with programs at Buhl Park, is an active member of the Sharon Apollo Maennerchor Club and assists with the City of Sharon Beautification Commission's clean-ups. Rick enjoys assisting with the operations of WaterFire Sharon and is a boat "captain" for that organization. He also fly-fishes, hunts and canoes and enjoys spending time with Jennifer and Emma.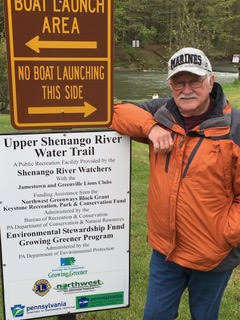 Hugh Clark
Hugh holds an Honorable Discharge from the United States Marine Corps. He subsequently did graduate studies in Political Science at Western Illinois University. In 1972, he moved to San Francisco, living there and in Portland, OR for 30 years. After retiring from his commercial real estate career, he and his wife moved to western PA to be near his wife's parents in Ashtabula, OH. Tamara Clark is an elementary school principal in Meadville, PA.
Hugh's primary focus has been the development of the Upper Shenango River Water Trail. As Project Manager, he worked through the permit process, raised over $200,000 for the work which began with a Feasibility Study and ended with being admitted to the PA Water Trail system. For this work, SRW was acknowledged with an Environmental Award from the Pennsylvania Environmental Council. Additionally, Hugh was recognized as the U.S. Army Corps of Engineers National Volunteer of the Year for 2016. He and his SRW colleagues continue their work to maintain, improve and expand the Water Trail.
Joyce Cuff (Trustee Emerita)
Dr. Cuff is an award winning educator, Professor Emerita of Biology and the former Paul M. Rike Professor of Life Sciences at Thiel College. She has shared her expertise and provided guidance to SRW since its inception, serving on the board and as chair of the education and research committee. She also volunteers beyond our watershed. In 2002 she conducted research on water quality issues in Ghana and in 1996 earned a Fullbright Award for Teaching and Research in Tanzania, East Africa. Now enjoying her retirement, Dr. Cuff is assisting at a health care clinic in Karatu, Tanzania.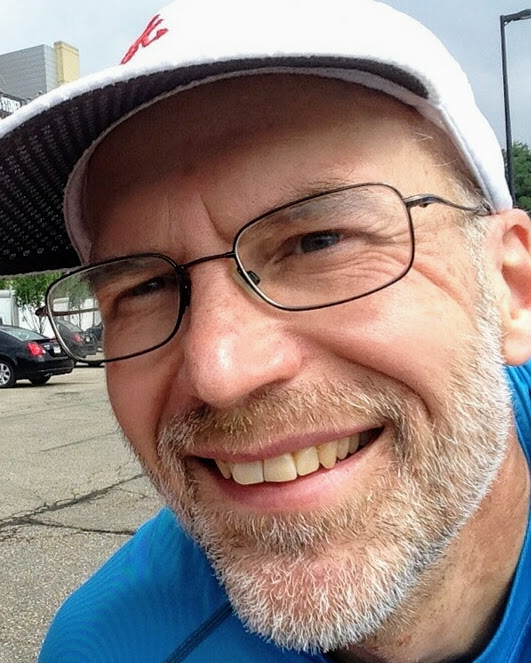 John Eaton
John is an independent software consultant. He was raised in Alaska where he developed a strong appreciation for the outdoors. He moved to Sharon PA in 2004. A board member since August 2009, he manages the River Watchers web site.
Daniel Goodinich
Dan Godinich is an attorney at Evans, Garvey, Lackey & Ochs in Sharon, Pennsylvania. He is originally from Greenville and he attended Grove City College and Duquesne University School of Law. He currently resides in Hermitage with his wife Jessica, daughter and son. Dan joined the SRW Board in March, 2010. He and his family enjoy a variety of outdoor activities.
AnnaMary Hoovler
After living and working in central Pennsylvania and northern Virginia, Anna Mary returned to her native Hermitage, PA. She has been a member of SRW since its inception and is in her fourth year as a board member. She encourages all to become a member and connect to our watershed communities by participating in SRW environmental, recreational and educational events.

Mark Russell
Mark Russell is a teacher with the Greenville Area School District and an adjunct professor for Seton Hill University. He earned a degree in biology, with a wildlife biology minor, from Thiel College and his masters degree in biology from Clarion Univeristy. He is currently a co-chair of the water testing and research committee for the Shenango River Watchers. Mark enjoys spending time with his wife, Melanie, and their three daughters. He is also an avid outdoorsman who spends much of the fall and winter archery and waterfowl hunting, and much of the spring and summer fishing. Other interests include environmental and physiology research, hiking, and exploring.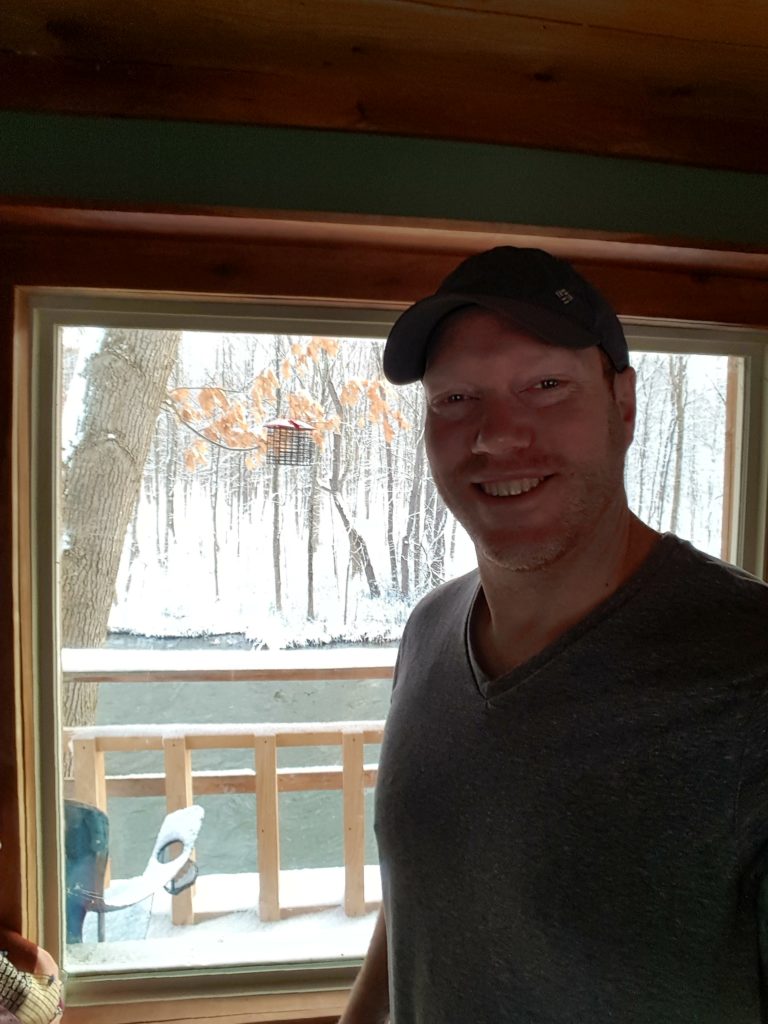 Michael Williams
Michael grew up in Fredonia, Pennsylvania, went to Reynolds High School, and attended Allegheny College where he received his B. A. in Social Thought. After college, he worked in the juvenile justice system before beginning a career in university administration for 12 years. He worked at Ball State University, The University of Indianapolis, St. Bonaventure University and Thiel College. During that time, he focused on experiential education, service learning, faculty development, teaching numerous college courses, and the exploration of vocation with college students. While at St. Bonaventure, he earned his M.A. in Theology with a focus on the intersection between theological and environmental ethics, Franciscan studies, non-violence and spirituality. For the last six years, Michael has operated his own business, "Western PA Slate," which focuses on restoration work and the recycling of historic roofs.
Office Administrator
Monica King, Executive Administrator to the Board

Monica is a graduate of Hickory High School and Slippery Rock University where she studied Geography and Environmental Studies. She enjoys camping, kayaking, and various other outdoor activities.