Spring Wildflower Hike
DETAILS:
Join us for a beautiful 4 mile hike on the Shenango Trail from New Hamburg to Big Bend. Pre-registration is required. Please select one of the three time slots. Hikers will meet at the Big Bend parking area at their registered time and will be shuttled to New Hamburg to begin the hike. Groups will be limited to 10 hikers plus 1 guide. Please bring a mask to wear on the shuttle and when social distancing is not possible. The hike will take about 2 hours. Please dress for the weather and wet, muddy trail conditions.
Big Bend GPS Address: 191 N Bend Rd, Mercer, PA 16137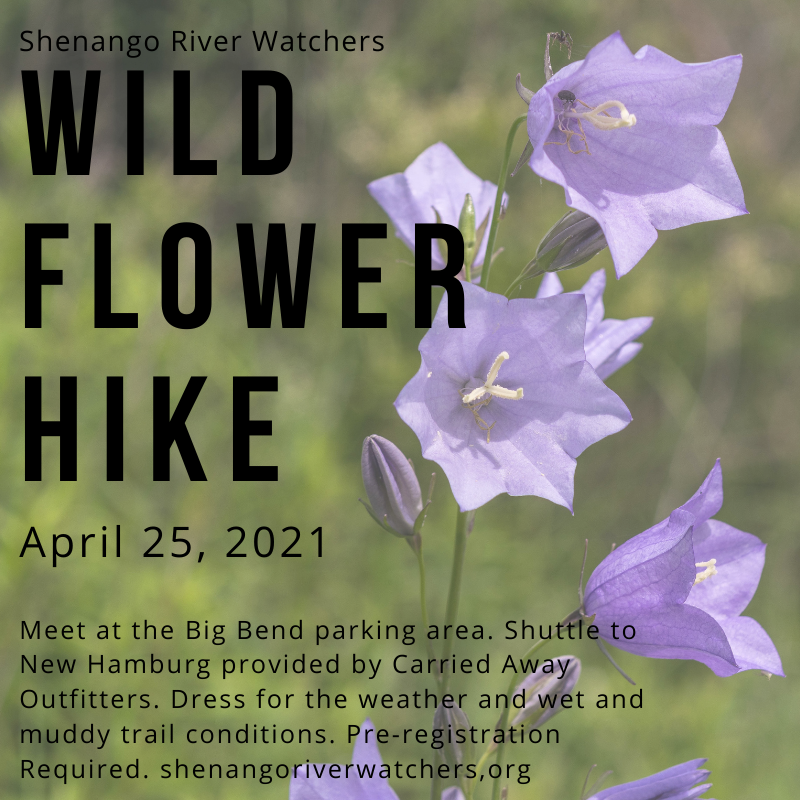 Sign up below...