River Cleanup - August 13th
DETAILS:
We will meet at Kidds Mill Park at 8:00 AM to drop our boats, paddles, and gear and sign in. We will then drive our cars to New Hamburg and park them there. Shuttle leaves New Hamburg at 8:30 sharp! Carried Away Outfitters will drive us back to Kidds Mill Park so we can float down to our cars at our own pace. Please leave your cell phone number so you can be reached the day of the cleanup. If you have any questions, please contact Monica @ (724)342-5453.
Thank you!
GPS Addresses:
Kidds Mill Park - 99 W. Kidds Mill Rd. Greenville, PA
New Hamburg - 627 Hamburg Rd. Fredonia, PA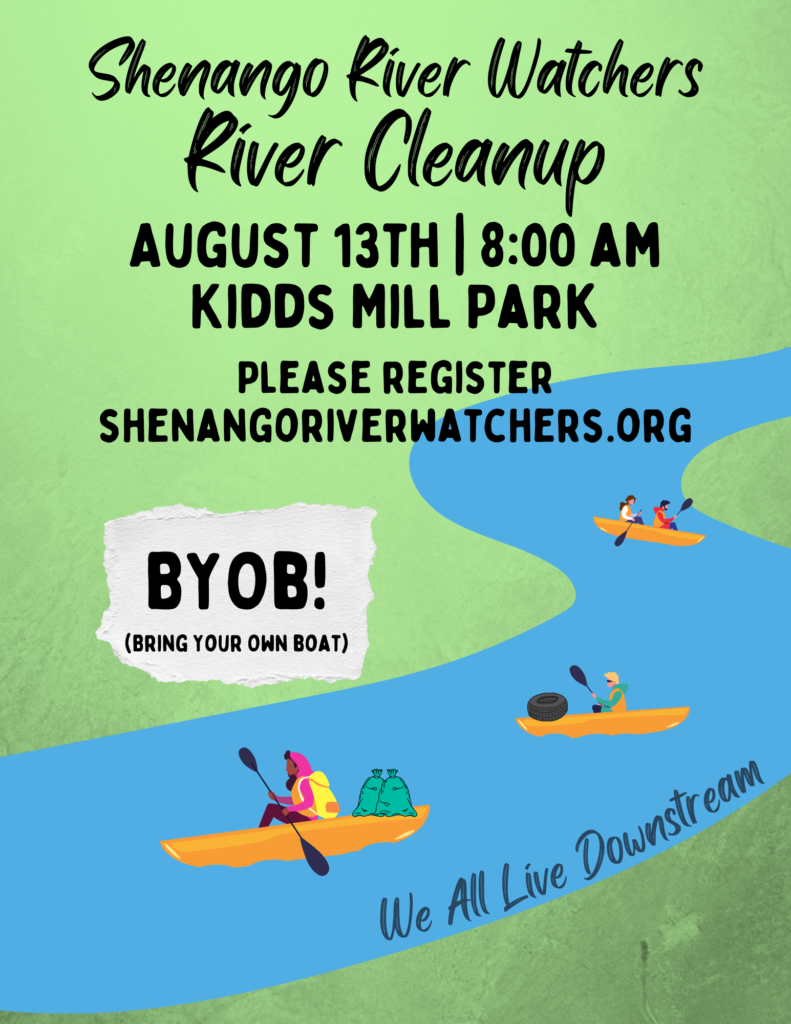 Sign up below...
August 13, 2022
Volunteer
Start Time: 8:00 am
End Time: 2:00 pm
Under what you're bringing please leave your cell phone #!